Farming is more than a job—
it's a way of life.
Most folks know what it's like to be inconvenienced by Mother Nature—but few know what it's like to live at her mercy; to have your mortgage planted in the soil.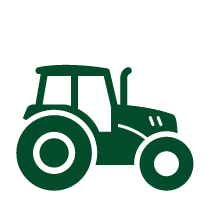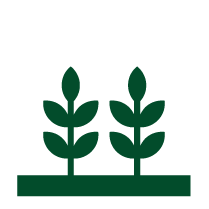 Strengthening Florida's Greenbelt Protections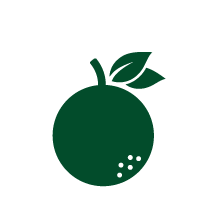 Advocating for Florida's Citrus Growers
Supporting Agritourism in the Sunshine State
Right to Farm Act
Wilton worked to protect Florida's farmers from frivolous lawsuits.
Florida farms are legacy businesses that contribute to our nation's food supply and billions of dollars to our state's economy. Laws are frequently updated to recognize changes in other industries, and Wilton has made it clear our hardworking Florida farmers will not be left behind.
As more and more people leave densely populated areas of the country and relocate to rural areas of our state, residential development encroaches on our rural areas. Friction between these competing land uses can lead to frivolous lawsuits that threaten the survival of legacy farming communities. Wilton wants to make certain we continue to preserve existing farms which create critical jobs our agricultural communities have relied on for generations.
Like Wilton, Florida farmers couldn't take a day off during the COVID-19 Pandemic. Florida had no diminishment of our food supply and farmers worked very hard to help us stay healthy. Wilton will continue to support our farmers and make sure this critical industry is protected.
"As the sun comes up every day, I'm on my farm, working hard, creating jobs, and doing the right things for the right reasons.  This family farm has done so for generations.  Wilton Simpson is a champion for my way of life.  Through his Right to Farm bill in 2021, he made sure that I can't be harassed or sued for just doing my job…being a farmer."
— Stewart Stein, 4th Generation Belle Glade Farmer, Stewart Stein Farms, Inc.
"Every single day, Wilton Simpson clearly understands Florida Agriculture.  He lives it.  The Florida Greenbelt laws are the foundation for my life as a Florida farmer."
— John Barben, 4th Generation Citrus Grower
Greenbelt Protections
Wilton worked to keep property taxes affordable for Florida's farmers
The agricultural classification of land in Florida affords our farmers lower property taxes. Wilton worked to strengthen our Greenbelt Laws to further the financially viable operation of agricultural businesses by shielding agricultural property from potential property tax increases due to encroaching development.
Citrus
Advocating for Florida's Citrus Growers
Florida Citrus is an essential part of Florida's agriculture industry with a significant economic impact. In 2020, Wilton secured key investments for citrus protection and research to combat citrus greening. Additionally, Wilton secured millions of dollars for citrus advertising.
"I'm deeply thankful for the understanding Wilton Simpson has of our Florida Citrus industry.  Makes sense, he is a citrus grower himself.  Citrus Greening has devastated our industry.  Wilton has consistently stepped up for and fought for research funding to help us survive and beat this terrible disease."   
— Steve Johnson, 4th Generation Citrus Grower & Florida Citrus Commission Chairman
"We have real challenges in our Citrus Industry right now from Citrus Greening disease, rising costs due to inflation and market challenges."
— Kyle Story, Multi-Generational Citrus Grower
Agritourism
Growing Agritourism
Agritourism is a growing sector of Florida's economy and a significant source of income for many. In 2021, Wilton worked to add agritourism to the definition of farm operation in Florida law. This designation affords these operations meaningful protections and financial benefits to help their operations grow and thrive in this emerging sector of our economy. In 2022, Wilton worked to remove a requirement that agritourism be a secondary stream of revenue for a bona fide agricultural operation. That will allow more agritourism operations to qualify for those tax benefits. It also prohibits a property appraiser from denying agricultural status due to construction or maintenance of a non-dwelling structure for agritourism activity. Instead, that structure would be assessed at the "just" value separately and added to the lower "assessed" value of the agricultural land to create a hybrid tax platform.
"With his steadfast support for Florida's growing agritourism industry, Wilton Simpson has ensured families are able to use their land and their know-how to create jobs and sustainability in communities across the state."
— Alan Hitchcock, Florida Agritourism Association President
Donate
Support the Mission
Join us in our mission to promote and support principled conservative causes and candidates in the State of Florida.