Floridians are fed up with ineffective politicians in Washington, corporate media in New York and billionaire liberals in California telling them what to do, how to feel and what to think. Wilton Simpson and Florida Conservatives have fought vaccine mandates, protected parental choice and ensured election integrity in our state, because Floridians will not be cancelled by elitist socialists.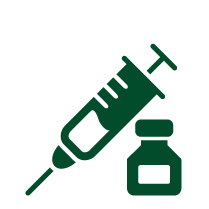 Fighting Vaccine Mandates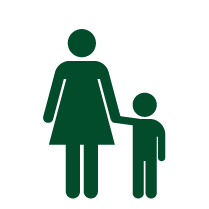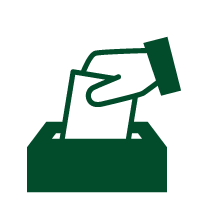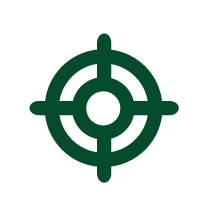 Defending the Second Amendment
Freedom of choice
Fighting Vaccine Mandates
Wilton fought the Biden Administration's attempts to take away Floridians' freedom to make decisions for themselves. The Agenda Against Vaccine Mandates protects parents as the sole decision makers for their children, shields workers from employer retaliation with public records exemptions, removes state health officer's authority to mandate vaccines and takes the first steps to begin withdrawing from OSHA and building a Florida plan.
UPDATE: Supreme Court blocks Biden's Covid requirements for businesses, upholds health care workers mandate
The workplace requirement, which was challenged by a group of red states and businesses, would have affected nearly 80 million U.S. workers.
For your commitment to America's core principles as written in our nation's Constitution and your 97% rating in the Florida State Senate for the year of 2021, the American Conservative Union Foundation is honored to present you this award of Conservative Excellence.
– American Conservative Union Foundation
Parents Know Best
Parents' Bill of Rights
Wilton has fought to ensure parents are the primary decision makers for their children, not government. The Parents' Bill of Rights prevents the state and public schools from infringing on the fundamental rights of parents to direct the upbringing of their child when it comes to education, health care and mental health.
Thanks to the Parents' Bill of Rights, only a parent can make religious upbringing or health decisions for a child. A parent must grant permission for their child to get any type of biometric scan, blood type records or for DNA to be collected, limits when video can be taken of a child and requires consent from a parent before law enforcement can access education records in most cases.
Wilton also fought to allow public school students to use Hope Scholarships to transfer to a private school or to another public school if they feel they face "harassment" in response to their COVID-related decisions. That includes decisions against wearing a mask.
"The pandemic has shown that parents sometimes need alternatives to their assigned school. Wilton Simpson responded by expanding programs that empower families to customize their children's education experience."
— John Kirtley Co-Chair, Florida Federation for Children
Safeguarding Elections
Election Integrity
As Senate President, Wilton worked with Governor Ron DeSantis to proactively review and address election security in Florida. Safeguarding and maintaining the integrity of our elections is important to all of us. We all lose when people have no confidence in the integrity of an election.  Florida was a model for the nation in 2020 and in 2021, Wilton championed laws to strengthen existing voter ID laws, ban ballot harvesting, prohibit unsolicited mass mailing of ballots, increase election transparency, and prohibit private money from administering elections.
Endorsed by the NRA
Defending the Second Amendment
Wilton believes that the Founders made clear their intent for the American people that "A well regulated Militia, being necessary to the security of a free State, the right of the people to keep and bear Arms, shall not be infringed." 
"Florida needs the leadership of Wilton Simpson when it comes to protecting our Second Amendment Rights. When both Florida and Washington politicians threaten to take them away, Wilton will stand in the gap for us"
— Polk Sporting Clays, David Caudill
Donate
Support the Mission
Join us in our mission to promote and support principled conservative causes and candidates in the State of Florida.