Farmers are Florida's first environmentalists. When you pull your living out of the ground everyday, you know just how sacred
that is and how much the conservation of our natural resources matters.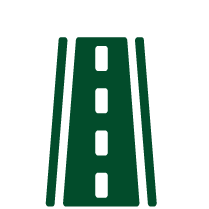 Investing in Florida's Infrastructure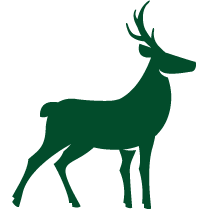 Expanding the Florida Wildlife Corridor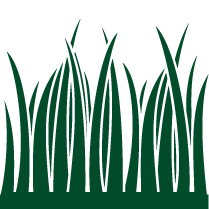 Making Meaningful Progress in the Everglades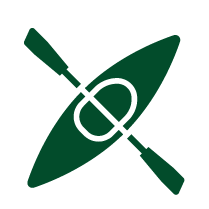 Protecting Florida's Waterways
MAKING HISTORY
Rural and Family Lands Protection Program
As a member of the Florida Cabinet, Wilton stood with Governor Ron DeSantis in May 2023 to approve the preservation of approximately 18,279.38 acres of working agricultural land through cost-effective conservation easements totaling nearly $58 million.
The preservation efforts will prevent future development of the land and allow agriculture operations to continue to contribute to Florida's economy and the production of food, timber, and other resources vital to the prosperity of the Sunshine State. These nine acquisitions are the largest through the Florida Department of Agriculture and Consumer Services' Rural and Family Lands Protection Program ever approved in the history of the program.
"Food security is a matter of national security, and by protecting and preserving lands that have an immense amount of economic impact to food and agricultural production in our state, we are securing the livelihood of Florida."

— Wilton Simpson
Proven Record
Wilton Has Delivered Key Investments in Florida's Environment
A lot of folks talk about the need for critical investments in Florida's environment, but Wilton has actually done the work. Prioritizing water and land conservation, Wilton has fought for billions of dollars to ensure our precious environment is preserved for future generations of Floridians. From the Everglades Restoration Act to the Florida Wildlife Corridor Act and his steadfast commitment to restoring our springs, Wilton has been a champion for Florida's environment. Just this year, Wilton sent a budget to Governor Ron DeSantis that included more than a billion dollars in key investments in our environment.
$885 million for Everglades Restoration
$64 million to continue fully funding the Everglades Agricultural Area (EAA) Reservoir
$288 million to support the Comprehensive Everglades Restoration Plan
More than $73 million for the Northern Everglades Estuaries Program
$450 million for Aquifer Storage and Recovery (ASR)
Water Quality
$782 million for water quality improvements to further support ongoing efforts to address water concerns across the state. This includes investments in Piney Point Cleanup ($100 million), Rattlesnake Key ($23 million) and Biscayne Bay ($20 million).
Red Tide Mitigation and Research
$26 million investment in the effort to stem red tide through research and for red tide mitigation. This builds on the $70 million in red tide funding and an additional $68 million for blue-green algae funding invested over the previous four years. 
Blue Green Algae Task Force
$10.8 million investment for the implementation of the Blue-Green Algae Task Force recommendations. The Blue-Green Algae Task Force will prioritize projects to expedite nutrient reduction in Lake Okeechobee and the St. Lucie and Caloosahatchee estuaries. 
Rural and Family Lands Program 
The Rural and Family Lands Program is critical for preserving Florida's natural resources while allowing agricultural operations to continue to fuel our food supply chain. This year's $300 million investment expands the program to include lands that were managed using sustainable practices, in addition to ranch in timber lands. 
Infrastructure
Established a statewide infrastructure plan
This plan prioritizes investing in state and local affordable housing programs, mitigates the impacts of sea level rise and enhances wastewater programs, including septic-to-sewer conversions. He worked to foundationally change the way our state uses tax revenue from documentary stamps, which people have to pay when they buy property.
The new framework provides predictable funding for all three infrastructure priorities each and every year. Floridians have been waiting a long time for comprehensive policy and budget planning that addresses these three critical areas of public policy and this plan makes it a reality.
"It is crucial that we modernize our documentary stamp distributions to dedicate a steady stream of funding in three key areas of infrastructure – affordable housing, wastewater, and mitigation of sea-level rise." — Wilton Simpson
WILDLIFE
Preserved and protected important green infrastructure
Under Wilton's leadership, the Legislature prioritized funding to create incentives for conservation and sustainable development while conserving the green infrastructure that is the foundation of Florida's economy and quality of life.  The Florida Wildlife Corridor Act ensures the Florida maintains critical wildlife habitats and that we protect the headwaters of major watersheds, including the Everglades and the St. Johns River.
These efforts are critical as we work to address flooding and sea-level rise resiliency as well as water management and prescribed burns essential for land management and restoration. Preserving and protecting these land and water resources is not only vital to wildlife but critical to our groundwater recharge that provides drinking water to Florida communities. Additionally, this legislation will help sustain Florida's working ranches, farms, and forests that are home to many wildlife habitats.
"Florida made conservation history by enacting a bill and securing $400 million in funding to help protect the state's vast network of natural areas."
— National Geographic
Everglades
Expedited the implementation of the Lake Okeechobee Watershed Restoration
Under Wilton's leadership as Senate President, Florida law now calls for expedited implementation of the Lake Okeechobee Watershed Restoration Project. This project is the most important element of restoration for the northern Everglades ecosystem, as approximately 95 percent of the water, 92 percent of the phosphorus, and 89 percent of the nitrogen flowing into Lake Okeechobee comes from north of the lake.
Northern storage can be used to help keep lake levels from rising too high in the wet season and make water available for release in the dry season. This creates the flexibility necessary to help better maintain lake levels and ensure adequate water supply for users around the lake when water is needed during dry periods.
"If you want to understand how our environment works in theory, ask a scientist. If you want to understand how it works in reality, ask a farmer. We cannot continue to make billion-dollar decisions based on how some think it SHOULD work instead of how it WILL work."  — Wilton Simpson
Protecting Florida's Waterways
Florida's pristine natural beauty is world-renowned and Wilton has worked tirelessly to ensure that Florida has the money needed to preserve these resources, funding wastewater programs that we know make a huge difference in our environment.
Donate
Support the Mission
Join us in our mission to promote and support principled conservative causes and candidates in the State of Florida.