Wilton understands firsthand that the security of a safe and loving family are foundational to who we are and has fought to protect the unborn, our most vulnerable children and our seniors.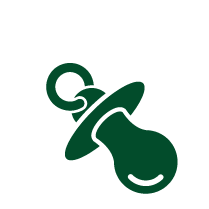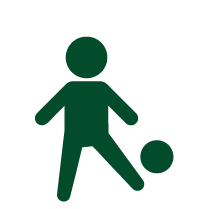 Reforming Florida's Foster Care System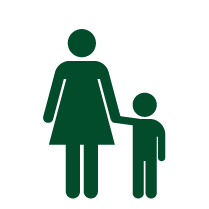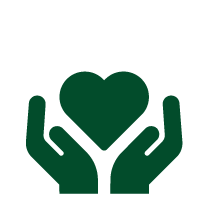 Prioritizing Florida's Most Vulnerable
Protecting the unborn
Wilton is 100% pro-life and believes we have a moral obligation to protect the unborn.
Wilton believes that every abortion kills a special and unique human being who deserves protection under the laws of this state and the chance to grow up in a loving family. With the United States Supreme Court set to hear a similar law, in 2022, Wilton fought to prohibit abortion after 15 weeks.
In 2020, Wilton worked to secure parental consent for termination of a pregnancy and to protect infants born alive. As a result, Florida law requires that a physician must obtain written consent from a parent or legal guardian before performing an abortion on a minor.
Growing up as an adopted child in a family that took in foster children, it has always been important to Wilton that our state do everything we can to promote adoption as an alternative to abortion. Floridians can be proud that we live in a state that not only protects innocent, unborn life, but also supports children and parents.
Child Welfare Reform
Wilton has led the charge to create consistency for Florida's most vulnerable children.
Adopted as a child, reforming Florida's child welfare system isn't just a talking point for Wilton, it's personal. Wilton prioritized the safety and stability of children in the state system with the goal of improving both present living conditions and future outcomes for the children entrusted to our welfare system.
The comprehensive reforms range from training to reporting, placement changes, transparency and accountability. Wilton also worked to ensure a number of resources to former foster care youth participating in the Road-to-Independence Program.
Wilton's focus has expanded and clarified Florida's laws related to sibling and transition placements for children in out-of-home care; and recognizes and balances relationships young children develop with out-of-home caregivers and siblings with those of the child's biological family members, in order to reduce trauma related to abrupt or frequent placement changes that remove children from safe, successful placements.
Parents Know Best
Parents' Bill of Rights
Wilton has fought to ensure parents are the primary decision makers for their children, not government. The Parents' Bill of Rights prevents the state and public schools from infringing on the fundamental rights of parents to direct the upbringing of their child when it comes to education, health care and mental health.
Thanks to the Parents' Bill of Rights, only a parent can make religious upbringing or health decisions for a child. A parent must grant permission for their child to get any type of biometric scan, blood type records or for DNA to be collected, limits when video can be taken of a child and requires consent from a parent before law enforcement can access education records in most cases.
Wilton also fought to allow public school students to use Hope Scholarships to transfer to a private school or to another public school if they feel they face "harassment" in response to their COVID-related decisions. That includes decisions against wearing a mask.
"The pandemic has shown that parents sometimes need alternatives to their assigned school. Wilton Simpson responded by expanding programs that empower families to customize their children's education experience."
— John Kirtley Co-Chair, Florida Federation for Children
"All too often people with the best of intentions get so caught up in finding the perfect situation for a child that we pass up a really good home where the child will be loved and cared for. Government is a horrible parent, and childhood is way too short for any kid to spend years waiting in limbo bouncing from home to home.  We know the earlier in life we can give a child a permanent living situation, the better off that child will be in the long run."
Healthcare
Prioritizing Florida's Most Vulnerable
While balancing Florida's budget, Wilton has invested in protecting our most vulnerable year after year by fully funding our Medicaid program and the KidCare program, which provides high quality health insurance for 229,000 children in Florida.
Donate
Support the Mission
Join us in our mission to promote and support principled conservative causes and candidates in the State of Florida.